Exning.Net is a website developed by residents of Exning Village
All information and photographs are ©LAPOLLO Systems unless otherwise attributed. Comments & Queries to info@exning.net
Please note the site is under development and new pages will be added from time to time and formats may change.
Please see the "Small print"
Whilst every attempt is made to ensure accuracy of the information on this site, LAPOLLO Systems cannot be held responsible for any loss of time or money due to use of the information. This also true of sites with links from Exning.Net.
"A Taste of Exning" – July 15, 2017
A new cooking competition? Maybe a book of local recipes?
No. The "taste" was a variety performance (mainly musical) of Exning's home-grown talent
It was part of the Newmarket Festival of music and took place in St Martin's Church in Exning on the evening of Saturday July 15th
It proved to be a very eclectic mix of music with participants ranging in age from 10 to 70!
The photos below give a visual record of the evening
The opening act was the "MBC JAC Trio" performing:
'

Fever' (Cooley/Davenport);

'Cry Me A River' (Hamilton);

'Summertime' (Gershwin)
Photos: Matthew Whitaker
The "MBC JAC Trio" are each session leaders for "Music Builds Communities".
John Saville (Rhythm Guitar & Vocals}
Alice Haylock (Saxophone)
Clive Hook (Lead guitar, bass, vocals)
Kayleigh Conway Jarrett (left and below) sang:
'Lascia Ch'io Pianga (Handel);

Che Faro Senza Euridice. (Gluck)
?
Kayleigh was accompanied on piano by her mother, Christine, who then played a solo piece
Gabrielle Bell (left) sang
"A Nightingale Sang in Berkeley Square"

and was followed by
Matthew Whitaker (below) who sang
Sento nel Core (Scarlatti) &

'But Thou Didst Not Leave His Soul In Hell (Handel)
Charlotte Simpson (right and below)sang two of her own compositions accompanying herself on electric piano and guitar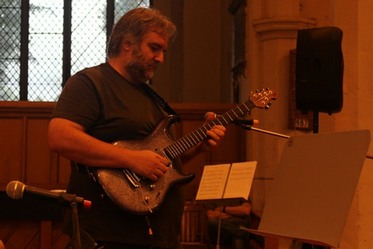 The first half was closed by Paolo Gaio (below) on electric guitar:
During the break a buffet was served
The second half was opened with a surprise act by Gabrielle Bell , exotically dressed and shaking her maracas at a startled audience member!
Alice Haylock (left) played
Followed by
Rhapsody Rolfe (below) who sang:
'Cockeyed Optimist' from South Pacific;

'Pulled' from The Addams family
Freya Alexander (left) played:
On a clarinet
Olivia Savage (right) played
'Street Beat' (Bullard);

''Willow, Tit-Willow (Sullivan)
on piano
Rachel Whitaker (above and left) played clarinet on:
The penultimate act was a return of the MBC JAC Trio (below) for its second set:
'

Girl from Ipanema' (Jobim);

'Baker Street (Rafferty)'
Photos: Matthew Whitaker
The finale involved many of the performers and other people from the audience in a performance of

Photos awaiting parental approval for use on web

Photos awaiting parental approval for use on web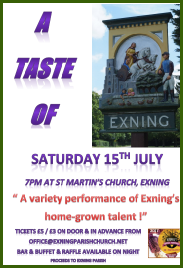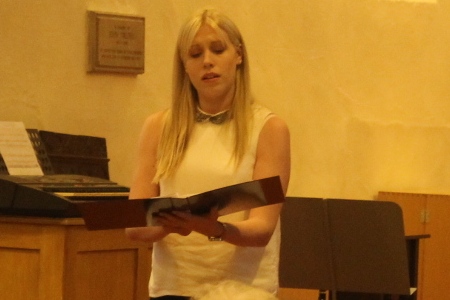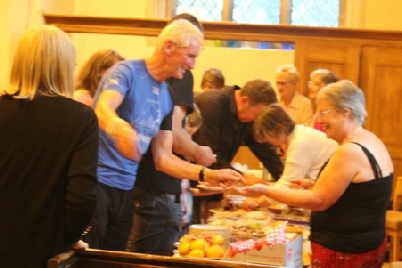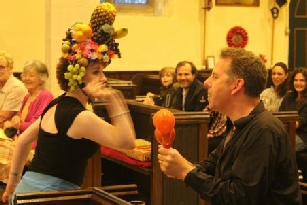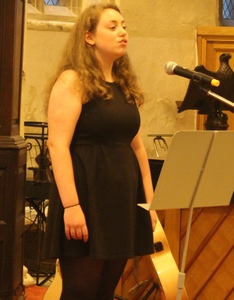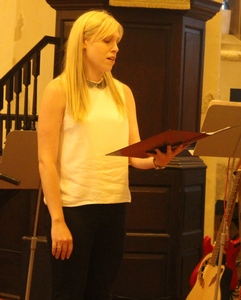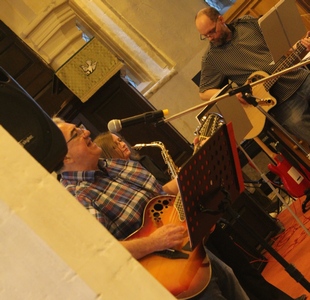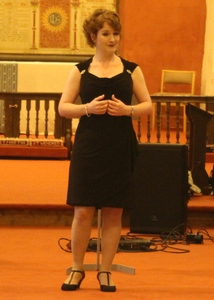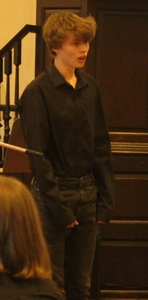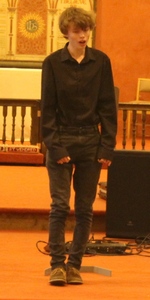 Photos awaiting parental approval for use on web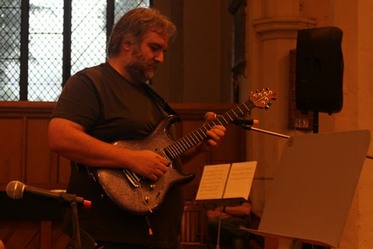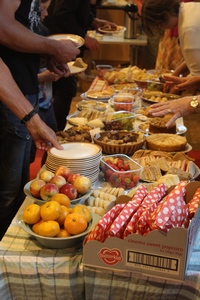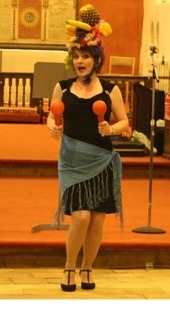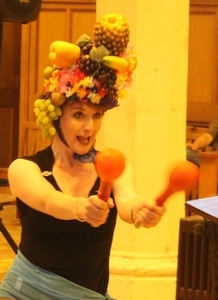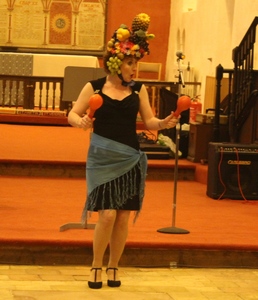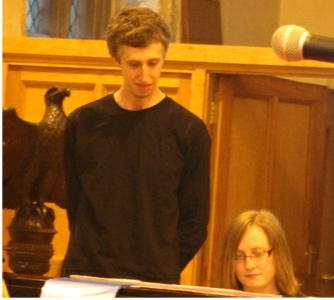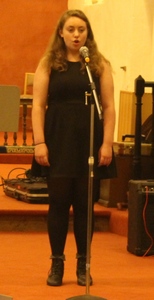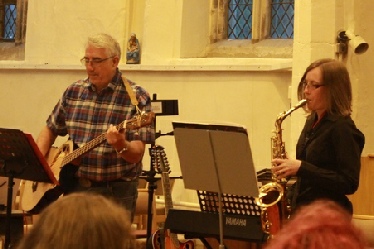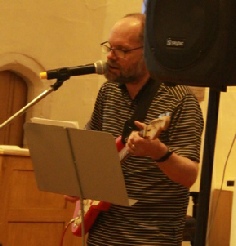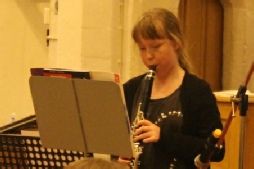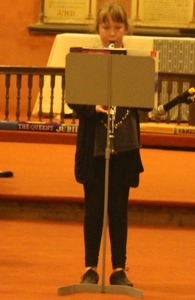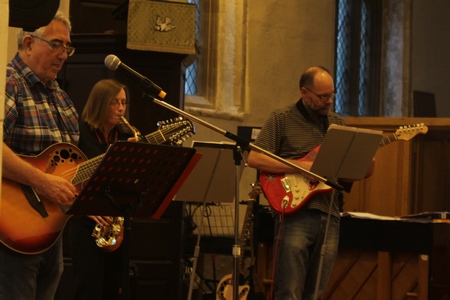 Photos awaiting parental approval for use on web