Exning.Net is a website developed by residents of Exning Village
All information and photographs are ©LAPOLLO Systems unless otherwise attributed. Comments & Queries to info@exning.net
Please note the site is under development and new pages will be added from time to time and formats may change.
Please see the "Small print"
Whilst every attempt is made to ensure accuracy of the information on this site, LAPOLLO Systems cannot be held responsible for any loss of time or money due to use of the information. This also true of sites with links from Exning.Net.
This page provides old photos around the area and a link to those on the "Postcard" page of "22 Villages"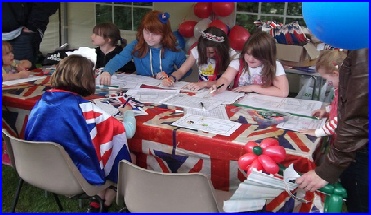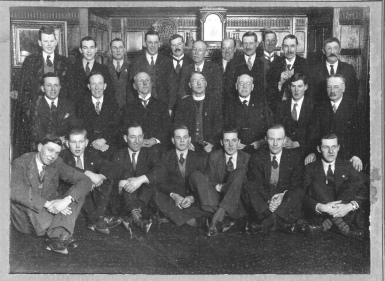 Mike Browne writes: This photo was taken in the early 30s. I think it is of the Exning Church Choir but could be of the staff of Webbs. I found this in my father's belongings when he died 7 years ago. He is the young man sitting crossleged in the centre of the picture. He was in the church choir and an apprentice pattern maker at the foundry. My grandparents lived in the village from the 1912 originally working for the Italian Stud owner Chevalier Ginistrelli until 1920 and then locally until the early 1940s.