Exning.Net is a website developed by residents of Exning Village
All information and photographs are ©LAPOLLO Systems unless otherwise attributed. Comments & Queries to info@exning.net
Please note the site is under development and new pages will be added from time to time and formats may change.
Please see the "Small print"
Whilst every attempt is made to ensure accuracy of the information on this site, LAPOLLO Systems cannot be held responsible for any loss of time or money due to use of the information. This also true of sites with links from Exning.Net.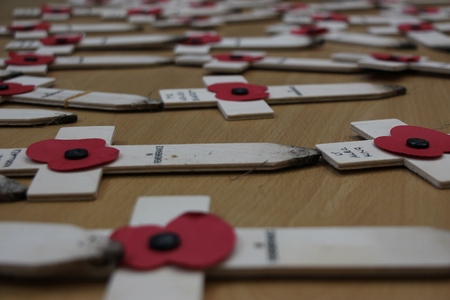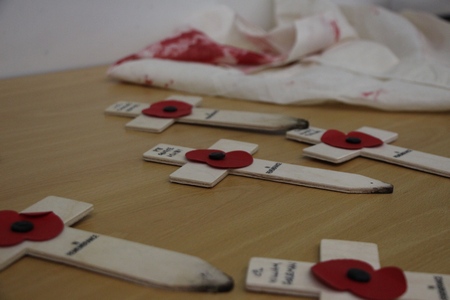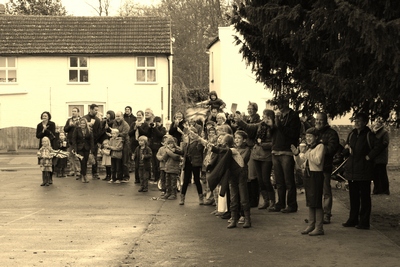 Photos provided by: Exning School, Lily Taylor, Colin Short, Juliet Thomason, Paul Ravenscroft & John Saville
During "The War" friends and family of those who enlisted were invited to see a video based on newsreels from WWI supplemented by scenes put together by children at school. Those who died were commemorated on named "poppy crosses" which had previously been used at the August Exning Remembers event
Large poppies had been prepared representing different groups returning from the war.