Exning.Net is a website developed by residents of Exning Village
All information and photographs are ©LAPOLLO Systems unless otherwise attributed. Comments & Queries to info@exning.net
Please note the site is under development and new pages will be added from time to time and formats may change.
Please see the "Small print"
Whilst every attempt is made to ensure accuracy of the information on this site, LAPOLLO Systems cannot be held responsible for any loss of time or money due to use of the information. This also true of sites with links from Exning.Net.
You may like to know that for regular activities or "one-off" events open to the public the checklist below gives an indication of places you might consider using to publicise your event.
As the list includes some Facebook pages which require you to "join", we may be able to help on a "Best Efforts" basis with promoting those through:
A listing in the "Whats On" panel on this website with a link to your website or Facebook page

Possibly a web page on this website if you do not have your own

For events at Exning Community Church Hall:
the "ECCH Facebook" page
A mailshot to the "ECCH Events" email distribution list
Slide in the "Ad Reel" shown:
before monthly Village Cinema films and
during refreshment break at monthly Music Builds Communities "Singing for Fun"
Advice (and possibly help with posting) on use of other local Social Media which may be relevant to the event including
Facebook:
A. Exning Community Facebook
b. Studlands Residents Facebook
C. Newmarket Events Facebook
d. Newmarket Community Facebook Page
e. Newmarket The Happening Facebook Page
F. Music Builds Communities Facebook (for selected musical items)
g. Exning Parish Churches Facebook Page (for selected items in the Churches)
H. Burwell Community Noticeboard
Nextdoor for Newmarket area or a subset by civil parish:
a. Exning
b. Severals
n. St. Mary's
c. Fordham
d. Burwell
e. All Saints
f. Reach
g. Stetchworth
h. Chippenham
i. Soham
j. Swaffham Prior
k. Kentford and Moulton
l. Woodditton
m. Cheveley
These cannot be guaranteed but we will help on a "Best Efforts" basis in a timely manner
If you would like further information please contact info@exning.net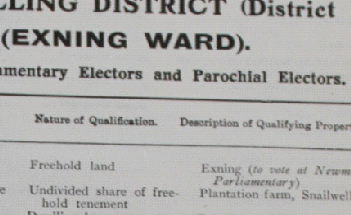 These cannot be guaranteed but we will help on a "Best Efforts" basis in a timely manner
If you would like further information please contact info@exning.net