Exning.Net is a website developed by residents of Exning Village
All information and photographs are ©LAPOLLO Systems unless otherwise attributed. Comments & Queries to info@exning.net
Please note the site is under development and new pages will be added from time to time and formats may change.
Please see the "Small print"
Whilst every attempt is made to ensure accuracy of the information on this site, LAPOLLO Systems cannot be held responsible for any loss of time or money due to use of the information. This also true of sites with links from Exning.Net.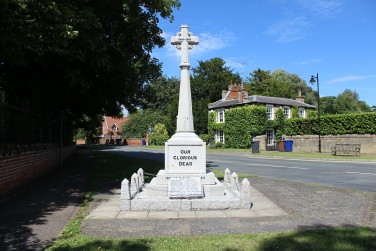 The Exning War Memorial records the names of those who sacrificed their lives in both World Wars.
Information about each of them researhed by Tony Pringle can be found at http://www.undyingmemory.net/Exning/index.html
The memorial was unveiled on June 5, 1921 with a crowd of between 5000 and 7000 people.
The articles below include the service sheet, a contemprary newspaper account and information on the planning that led to its creation.
The unveiling of the Exning War Memorial on June 5, 1921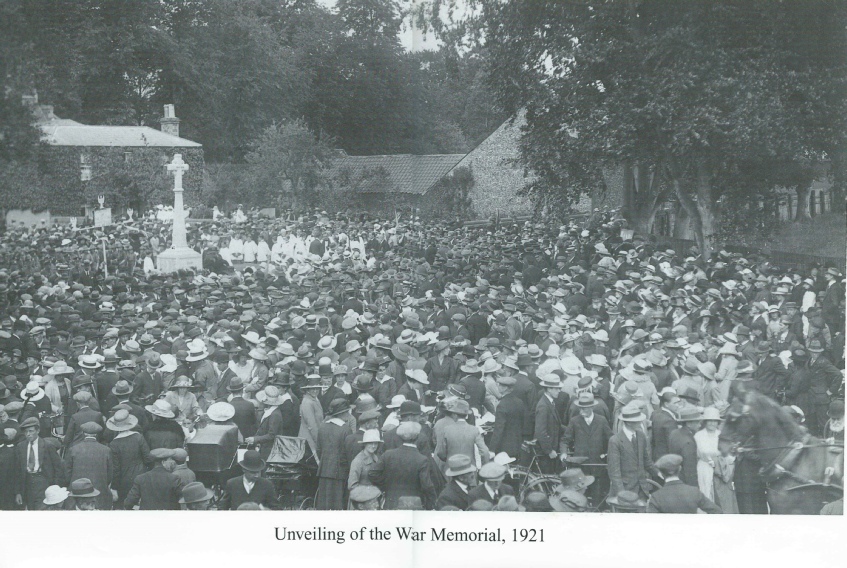 Photo courtesy of Richard Bye
Service Sheet for the Act of Worship
Contemporary Newspaper Report from the Newmarket Journal dated June 11, 1921
Notes on Planning the War Memorial